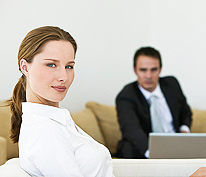 Welcome to MENUINNOVE TECHNOLOGIES website
The company MENUINNOVE TECHNOLOGIES has specialized in products for deep water coring since 1995.
Our products are intended for oceanologic research and in particular paleoclimatology. They are designed in collaboration with the FRENCH POLAR INSTITUTE.

Our expertise allows us to consider any demand for tubes, profiled or injection-moulded products, from feasibility study to installation, including conception, production, assembly and testing phases. Meaning we guarantee our customers an effective technical support throughout their projects and even after the delivery.

We have a strong experience of study, conception and supplying of composite-made tubes and sections.

Our experienced human scale company has been practicing plastic extrusion for over 40 years.

A research unit using SolidWorks software and a fully equipped production plant allow MENUINNOVE TECHNOLOGIES to attain our goal of full customer satisfaction.

Learn more...